Novel Coronavirus (COVID-19)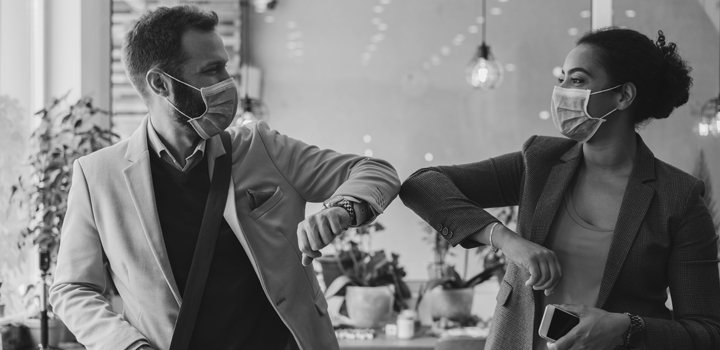 As Covid-19 infections are increasing in South Africa, more members are asking us how the Scheme is funding treatment for Covid-19 in and out of hospital. To answer this, we have published the AMS Covid-19 benefit infographic. The Covid-19 benefit covers the out-of-hospital management and appropriate supportive treatment of global WHO-recognised disease outbreaks and out-of-hospital healthcare services related to Covid-19. This benefit offers funding for the Prescribed Minimum Benefits (PMB) as well as additional cover and does not affect a member's day-to-day benefits, as long as it meets the Scheme's benefit entry criteria. Value Care Plan members find information about VCP Covid-19 information and how to access benefits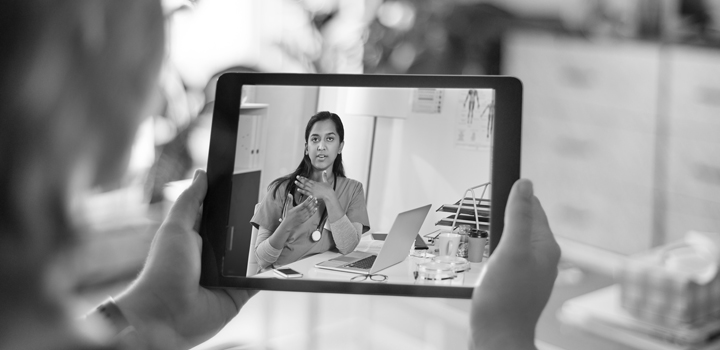 COVID-19 Risk Assessment and Online Doctor Consultations
Are you concerned about experiencing symptoms similar to COVID-19 symptoms? You can understand your risk status at any point in time by completing the COVID-19 risk assessment. The assessment is a set of questions which determines if you may be presenting with symptoms suggestive of COVID-19 disease or may have been exposed to COVID-19 infection and need a consultation with a doctor.
Depending on your risk status you might be able to make use of online doctor consultations. This tool, dedicated to COVID-19-specific screening and consultation is made available by Discovery and Vodacom, for members who are at high risk and who need urgent consultations with a healthcare professional. Read more and access the Risk Assessment tool and DrConnect.
Understanding COVID-19

About Covid-19
Expand / Collapse
About coronaviruses
Coronaviruses are a large family of viruses that cause illness ranging from the common cold to more severe diseases such as Middle East respiratory syndrome (MERS) and severe acute respiratory syndrome (SARS). Coronaviruses are zoonotic, meaning they are transmitted between animals and people.
A novel coronavirus is a new strain that has not been previously identified in humans. The 2019 novel coronavirus (2019-nCoV) is a virus identified as the cause of an outbreak of respiratory illness first detected in Wuhan, China. Early on, many of the patients in the outbreak in Wuhan, China reportedly had some link to a large seafood and animal market, suggesting animal-to-person spread. However, a growing number of patients reportedly have not had exposure to animal markets, which indicates that person-to-person spread is occurring.
How does the virus spread?
COVID-19 spreads quickly, through:
coughing or sneezing – people could catch COVID-19 if they are standing within one metre of a person who has the illness, by breathing in droplets coughed out or exhaled by the ill person;
close personal contact, such as when shaking hands or touching others;
touching an object or surface on which the virus is found (after an ill person coughs or exhales close to these objects or surfaces such as desks, tables or telephones), then - before washing the hands – touching the mouth, nose, or eyes.

Preventing COVID-19
Expand / Collapse
Protect yourself and others by making these 6 simple precautions your new habits:
Clean your hands often
Cough or sneeze in your bent elbow - not your hands!
Avoid touching your eyes, nose and mouth
Limit social gatherings and time spent in crowded places
Avoid close contact with someone who is sick
Clean and disinfect frequently touched objects and surfaces

Symptoms of COVID-19
Expand / Collapse
What are the signs and symptoms to look out for?
The signs and symptoms of COVID-19 are non-specific. This means that the disease presentation or its signs and symptoms can range from asymptomatic people (no obvious signs or symptoms) to those with mild symptoms (like those associated with the common cold), as well as severe respiratory illness (such as pneumonia). In the case of severe or critical illness, the risk of complications increases and the complications can be life threatening.
Typical signs and symptoms
Most common symptoms:
Fever
Dry cough
Fatigue
Coughing up slime (producing sputum in the lungs)
Shortness of breath
Sore throat
Headache
Muscle or joint ache or pain
Body chills
According to the World Health Organization, in more than 80% of all reported cases, fever is the most typical symptom. This is followed by a dry cough (in around 68% of cases), fatigue (38% of cases), producing sputum (33% of cases) and shortness of breath (nearly 19% of reported cases).
Less common symptoms:
Nausea or vomiting
Nasal congestion
Diarrhoea
Coughing up of blood or blood-stained mucus
Intensely red eyes, watery discharge from the eyes, swollen eyelids and light sensitivity.
loss of taste or smell
a rash on skin, or discolouration of fingers or toes
Once a person has been exposed to coronavirus, signs and symptoms may start in as little as 2 days or take as long as 14 days.
In most instances, the most obvious signs of infection are mild respiratory symptoms and fever. The time it takes for symptoms to appear is called the 'incubation period'. On average, official reports indicate that signs and symptoms typically develop five to six days after being exposed to the COVID-19 virus. This is often called the 'mean incubation period'. The full incubation period ranges between 1 and 14 days.
COVID-19 Podcasts
Disclaimer
These podcasts were made available to us by our Administrator Discovery Health. We published them here as we think this information is valuable to you. Please note that some information might be specific to Discovery Health Medical Scheme, such as the information about DrConnect, which is not yet available to AMS.
Part 1 COVID-19 - Understand COVI-19 Dr Ryan Noach Discovery Health CEO
It's hard to keep up with the pace of news around the global health emergency that is the novel coronavirus 2019 – now known as COVID-19. We have an opportunity to unite in our understanding and response to the presence of COVID-19, to prevent the spread of the virus in South Africa. In this podcast, Dr Ryan Noach, Discovery Health CEO shares his insights on COVID-19 by providing a clear breakdown of what COVID-19 is, how to understand it, and what we can do to best manage the risks that it represents. Stay Informed. Stay Healthy.
Part 2 COVID-19 - Social distancing and the role of telemedicine to
"flatten the curve" Dr Ryan Noach, CEO Discovery Health
As the outbreak of COVID 19 continues to spread across South Africa, we have a narrow window of opportunity to slow the spread. Social distancing is one way to help stop the virus from spreading and "flattening the curve". Listen to Dr Noach share his views on how we can respond as a nation to prevent the spread of the virus and the growing relevance of telemedicine